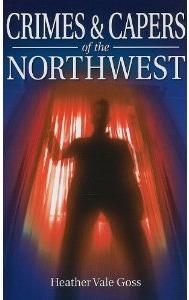 Crimes & Capers of the Northwest: Investigative True Crime book
I was commissioned by Folklore Publishing to write Crimes & Capers of the Northwest, a book about local crimes and adventures for their series of Crimes & Capers books.
This book was different in many ways from what I usually write, but I look at the investigation of the criminal mind as a necessary yang to the yin of personal development.
I enjoyed the experience because I really put my research skills to the test, and used the opportunity to investigate and question the human mind. In the process, I learned much more about people and their behavior than I ever could just studying the "positive" side of the coin, such as success mindset, peak potential and achievement.
The book is available on Amazon by clicking the picture or link above.