More about my services can be found on the Hire Heather page.
To inquire about rates and availability, please submit the contact form here and choose the subject line "Hosting Services Inquiry".

MEDIA PORTFOLIO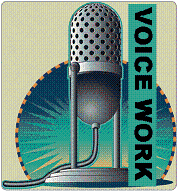 I have over 15 years' experience doing hosting and voice work for TV, radio and internet media, including TV host and reporter, small market and major market radio reporter and news anchor, and major market radio co-host. I have also hosted live events including award shows and networking parties.
You may have heard me telling you which roads were the best to travel on, giving you the daily news, or talking about business on one or more of the following radio stations in Canada and Las Vegas, or seen my face on your TV screen:
TV Show Host and Reporter:
WORD: Rogers 10 Toronto
Moxy: Rogers 10 Toronto
Auto Show Moments: CTV and Global TV Toronto
Radio Talk Show Co-Host:
KLAV 1230 AM The Talk of Las Vegas
Radio News Anchor:
NewsTalk 1010 CFRB AM Toronto
EZ Rock 97.3 FM Toronto
Z103.5 FM Toronto
Foxy 88.5 FM Toronto/Newmarket
CIAO AM 530 Toronto
Radio Reporter:
NewsTalk 610 CKTB AM St. Catherine's/Niagara
105.9 JACK FM Barrie/Orillia
94.9 the Rock FM Toronto/Oshawa
Rock 95 FM Barrie
The Wolf 101.5 FM Peterborough
Star 107.5 FM Barrie
Life 100.3 FM Barrie
CFMX Classical 96.3 FM Toronto
CHWO AM 740 Toronto/Oakville
CFYZ 1280 AM Toronto
The Wave 94.7 FM Hamilton
CKDO 1350 AM Oshawa
CKSG Star 93.3 FM Cobourg/Peterborough
CHUC AM Cobourg
MORE FM 105.5 Huntsville/Muskoka
Moose FM Bracebridge, Haliburton, Parry Sound, Bancroft
CKPC AM/FM Brantford
CKWR FM 98.5 Kitchener
CHRE Easy Rock 105.7 FM St. Catherine's/Niagara
CHOW Spirit 91.7 FM Welland
I also do voiceovers for podcasts, online sales pages, tutorials and more.
Here's a sample of a sales page voiceover:
"She's good. Real good. In fact, I can't believe how easily she was able to do this to me. I've only mentioned my real thoughts about this twice before in a formal public setting. Journalist Heather Vale grilled me to expose the real truth about authoring and publishing."
— Glenn Dietzel
Author, "Awaken the Author Within"