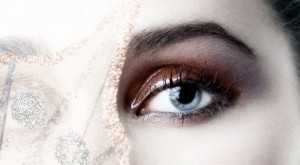 I have a confession to make: I love makeup.
I wear a lot less of it than I used to. My husband thinks I look better without it (lucky me!) and I finally believe it. Besides that, being mother to a toddler just doesn't lend itself to spending a lot of time in front of the mirror.
So my days of replicating Hollywood glamor looks are nearly as far behind me as my years spent wearing Daisy Dukes and push-up bras (and not much else) behind the bar in popular night clubs.
But I've found that the best "no-makeup" look usually involves just enough, strategically applied to look natural and add a touch of color or sparkle.
In today's economy, we all want things that are cost-effective. I also get a kick out of things that are customizable, and can change like a chameleon to be used for different purposes. Of course, portable is essential to help us remain fuss-free while on the go…
Answering the call: E.L.F. Cosmetics, who just served their two millionth customer online (look out, McDonald's). The E.L.F. stands for "Eyes Lips Face" but the acronym also suits the Lilliputian size of most of their products.
In a nutshell, E.L.F. cosmetics cover the 5 C's:

Cost-effective
Convenient
Customizable
Compact
Chameleon-like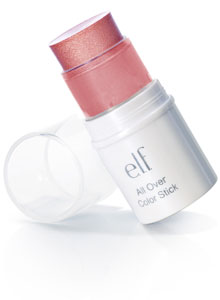 My favorite product of theirs is the All Over Color Stick. It's literally for everything E.L.F. stands for: the eyes, lips and face.
Yup, that's right… it's a cream blush, eyeshadow and lipstick in one tiny container that slips into any pocket or purse. It's got a pleasant fruity smell, too.
I find it works best on clean skin, which makes it perfect for warm weather when you don't want to wear foundation. I also prefer it blended in well, so it's not too shimmery, which means you don't have to use very much.
You're not paying for packaging like with sleek department-store brands, so the presentation isn't that impressive. The container is just white plastic with a clear top, and the twist-up motion isn't as smooth as some other stick cosmetics I've tried.
But the price is a whopping $1. Yeah, seriously!
Where else can you get such versatile makeup – that acts as three cosmetics in one, and lets you always coordinate your colors – for a price like that?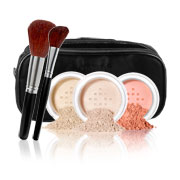 They also have mix-and-match palettes for the eyes, lips and face that go in customizable compacts, and a large selection of quality (yet still very inexpensive) mineral makeup.
And there are always specials and promos going on, where you can get perks like free products and free shipping.
In short (pun intended – get it? An elf is short?), whether you're on a budget, looking to simplify your routine or just love a good bargain, I think this elf just might be one of your new best friends.
After all, mythology says elves traditionally have magical powers. In this case, the magic makes an even better-looking you (something that hardly seems possible!) for very little money (something I'm happy to report is extremely possible).
Keep Unwrapping the Mysteries of Life!