Two years ago I woke up and saw this when I looked in the mirror.
Not with this eye, obviously, which was still swollen shut after puffing up grotesquely. But with the other eye I could see what I looked like — a reject from the Jerry Springer Show.
I had spent the night in a dive, but I was grateful for it: a dirty Motel 6 where the local domestic violence organization was kind enough to put me up. Sure, the cashier was protected behind iron bars while I felt vulnerable and alone, with only my 2-year-old son to watch over me… but at least I was as close to safe as I was going to be.
And before that I had spent several hours at the hospital emergency room, getting six stitches in my face, while my amazing little boy sat completely still on my hospital bed like a perfect little angel.
"I'm sorry," the doctor had said after stitching me up as carefully as could to minimize scarring. I was out of tears by then, but the doc blinked back his own, unable to fathom why a man would do this to his wife.
And before the hospital I sat with my son on my lap, hugging him against me as my face dripped blood on his head and clothes, which the cops would later photograph. "Oh, that's my blood, not his," I told them, in case they thought he had been hit too. But the way they looked at me, I knew it was just as bad either way. It's not good for a kid to see his dad hit his mom, and then to have his mom's blood dripping on him.
This wasn't the first time my husband had hit me… somebody I had thought was my soul mate. And maybe on some level he was, if a soul mate is someone who helps you learn, grow and develop.
It wasn't the first hit by a long shot, but it turned out to be the last. Unless you count the time 14 months later when the State finally let us see each other again and he smashed his wine glass into mine, shattering it into my face. That night I looked like Carrie after being doused with a bucket of pig's blood, except I was covered with red wine, tiny shards of broken glass, and streaks of blood from the small cuts on my face. Hey, trust me, I know… it could have been worse. I felt the sting of alcohol in my eyes, and it could easily have been accompanied by broken glass.
Now, if you've never been in a violent relationship before, I already know what question is in your mind. "Why did you stay?" Or maybe, "Why didn't you leave?" And that's exactly what I would have asked 10 to 20 years ago. And I would have shaken my head and wondered what the heck was wrong with her.
But now I know how true it is that you can't judge another until you walk a mile in her shoes… and I walked 100 miles in that woman's shoes so I will never, ever judge her again.
Here's the deal: nobody starts off violent. Hitting a woman on the first date is a great way to ensure there's no second. They wait until both people are comfortable and secure in the relationship. For me, it didn't happen until after we were already married.
Also, there's a systematic chipping away of self-esteem that generally occurs. After years of digs and criticisms and name-calling and being told that I was clearly the problem, I thought that if I could only be a better person he'd stop. And we could go back to being a happy family like I had always envisioned.
And I thought, like most women in that situation probably do, that their man can be one of the few who really does change… who realizes how ridiculous it is to hit someone you love, the mother of your child, someone you call your best friend.
And then, well… I had been public about our romance and the amazingly high ups in our relationship, so how could I possibly admit how seriously low the downs were?
The benefit I had over others in these circumstances is that I was a journalist, and I had a natural tendency to dig and ask questions and investigate. I dove deep into the topic trying to figure out how I got there, and how to fix it, and finally realized that I couldn't… only he could. And he would only change if it was for him… not because I wanted it and not to win me back and not to make a good show of it just to manipulate me into thinking that he had, so I would be trapped again.
However, having said all that, I knew in my heart that it was over after this night. In fact, I knew it was over the year before when he hammer-fisted me multiple times in the side of the head, leaving me with a bloody grapefruit-sized goose egg. I thought I was going to die that night when he left me on the floor and walked out, but the paramedic that looked at my head said I'd be fine if I kept it iced. The biggest problem was I couldn't wash my hair because of the open wounds, so I spent the whole next day with my hair matted with blood and hidden under a baseball cap. And then a black eye showed up — the other eye that time — that lasted a month.
So here's another reason I stayed: I was living in the middle of nowhere with no support system and afraid that I couldn't make it on my own.
But back to the night of the stitches. It was the last time I would live with my now ex-husband, who wasn't allowed to come back. And the first few months I felt immense freedom, but it was interspersed with other feelings.
I took the stitches out myself five days later — I've always been a DIY kinda gal. But before I did, it was downright depressing to see my face sewn up like that, along with my trailer park black eye. I hated looking at myself so much that I gave myself a shorter haircut, trying to create a different identity.
And ever since that day, I've still had to see the scar every time I look in the mirror. Depending on the lighting and whether I'm wearing makeup, it's not that noticeable to other people anymore. But I see it, and when I get upset or cry it turns an angry red.
It's become symbolic on several levels.
I spent months going back and forth between feeling disempowered and weak when I saw it — like a loser who let herself be abused — to feeling strong, like a true warrior.
But now it's pretty much only a symbol of power. It represents the struggle I went through and the strength I achieved as a result. It reminds me that I'll never let that happen again. It tells me that it can happen to anyone, just like any tragedy… and while we can't control outside circumstances, we can always control our reactions to them.
It gives me proof that I'm often stronger and more powerful than I give myself credit for, that if I can make it through that I can make it through anything, and that the real reason I stayed is because I had lessons to learn… and maybe lessons to pass on. I had to learn to set healthy boundaries, and to actually stick to them when I did. I had to understand that it's my choice whether to give away my power or keep it, and that I can do either in any instance, depending which is a bigger benefit in that moment.
And make no mistake, sometimes the more powerful decision is to make sacrifices in the short term to allow for a bigger payoff in the long run.
I think I've become a better person through all this, which is what I strove for all along. I'm now more open, more honest, more authentic, more vulnerable, more centered and more confident. More peaceful and more loving. People are regularly calling me a free spirit for the first time in my life. But this time I changed for myself, not to appease somebody else and not to avoid something I didn't want.
And since what you resist persists, doing it for myself on my own time proved to be the only way to truly overcome the challenges. That and appreciating the challenges for what value they brought me — the silver linings in the cloud — because that's the only way to transcend them.
After all, what doesn't kill you makes you stronger…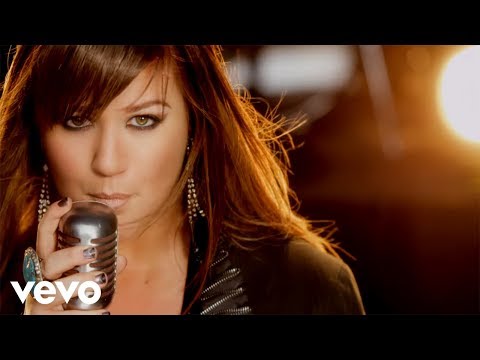 Keep Unwrapping Your Strength!