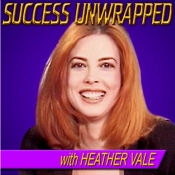 When I started Success Unwrapped two years ago, and Internet Marketing Unwrapped over a year ago, I was working full time as an Account Rep for Nokia… the cell phone company.
Yes, I still get calls now and then from store managers, which reminds me of my "old life" that I have completely left behind. I didn't give it a lot of thought when it was small stores that don't sell a lot of phones, but yesterday I got a call from the Bell World store in the Toronto Eaton Centre — probably the biggest account Nokia has — and the manager said they had not seen a new rep in the 10 months since I was laid off.
Hmm… not what I would call good customer service. But I digress!
So anyhow, in the old days when I had the corporate gig, I would work all day, then come home and track down personal development and internet marketing experts, ask for interviews — and then ask some more, since you never get them all to say yes — lock down the dates, ask for bonuses to if it was a live call, then send out emails about the calls, or the podcasts, review some affiliate programs, send out more emails… yes, all around working a full time job AND some other extracurricular work as well.
Then in January I got laid off, after 3 years… the whole story is here.
At that moment, I realized I had become a full-time online marketer myself… but I had been afraid to quit the JOB, just like a lot of us are. We get hooked on that false sense of security that really isn't so secure after all (I'm a perfect example of that!)
But I had learned the concept of "acting as if" — also known as "fake it till you make it" — a little trick that has served me well over time.
I can think of numerous times in my life when this has taken me to the next level:
* When I was 18, I wanted to be a fashion model. I was too short (5'8″ when you're supposed to be 5'9″ or taller), had bad skin and damaged hair. But I acted like a model, and did the things I needed to do to change, and I became a model — with the top agency in Canada representing me (one of my photo shoots for Body Glove is below).

* When I got bored of modeling, I wanted to be an actor… and I did what was required to become one, including "acting like" an actor and getting roles.

* When I decided I preferred being myself on camera, I began to act like a TV show host. I was shy and missed being able to "act out" a character, so I created a character for myself, and made sure to "be" the Heather Vale that I wanted people to see me as (I recently read that Steve Tyler from Aerosmith did the same thing… and, like me, in time he "became" the person he was "acting like").

* When somebody told me I should try radio, even though I hated my voice (don't we all!), I "acted like" a reporter and got my first on-air radio job on the first try. I then "acted like" a news anchor and ended up being one on the top NewsTalk radio station in Canada (go figure!)

* When I decided I wanted to go back to interviewing, like I had on TV, and ran into roadblocks in the radio industry… I "acted like" a talk show host, started a podcast, and got known as a great interviewer online… even though nobody really knew who I was (or the reputation I had built elsewhere before).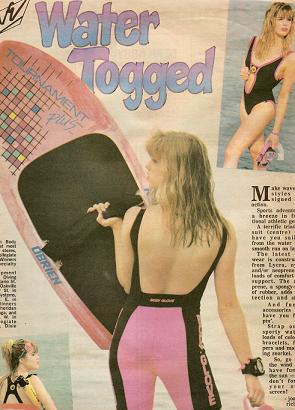 The story from there leads from my first podcast (Success Unwrapped) through several other podcasts and info-products, then into Internet Marketing Unwrapped.
But still, I wasn't doing what I loved full time.
Now that I HAVE been a full time online entrepreneur for almost a year, and now that I look back in wonder over how much my life has changed in that time… I want to share the process with others.
My involvement in online business and the projects I've been working on has grown tremendously during that time… and it continues to grow.
After going full time, Barry and Jody and I launched Masters of the Secret, then I integrated with ManifestLife, and there were other projects along the way (and more to come!)
Luckily for us, an internet business is a business that IS easy to start while you're working on something else… if you know what you're doing, and you know HOW to do it. And by that I mean not just the hands-on hard-core how-to's, but the approach — which is really more of the WHY.
And once you know the "why"… "acting as if" can help you get where you want to go.
Barry and I just posted a very powerful article over at our Masters of the Secret blog that talks about and explains these concepts in more depth.
We could have charged for access to it, but we decided to give it away. And it also tells you about some other very powerful resources you can get for free that I very highly recommend you take the time to watch (it's a series of videos put together by our friends and VERY successful internet marketers that show you what you need to know to make your dream life of being an online entrepreneur happen).
So to get started with the right mindset… and then move onto the videos that show you HOW to do what you love and make money online (all for free)… just visit our Masters of the Secret blog.
Keep Unwrapping Your Success!