Since today is Barry's birthday, I'd like to share something very private with you.
Saturday night when I went to bed, Barry said he was right behind me… but instead, he got distracted by something special.
Yesterday morning he surprised me with a video that moved both of us to tears (yes, even Barry, often seen as the big tough guy around here, has a soft side!)
It was not only heart-warming, but synchronistic on many levels, and reminded me how magical the past year has been.
During that time, as we've been living together permanently, I've gotten to know Barry intimately in many different ways, and that has allowed me to see that my original pre-conceived notions about him were a little off too.
See, we weren't a couple when we recorded and released Masters of the Secret. We were business partners who argued as much as we synced up (that's what often happens when two super-passionate, vision-minded and driven people collaborate on something).
And even after we fell in love, he made it clear that he didn't really like cats (something I loved) and that he loved sports (something I didn't care for very much).
But perhaps it's because he's a Leo (and his 39th birthday is today — starting his last final year in his 30s, and a time of reflection for all humans as we question what's important or not) but he has grown to not only like, but love our two cats (Mercury, who I brought with me from Toronto, and Jupiter, who we picked out together here).
He goes out of his way to do special things for them, and only gets angry at them when they show a stubborn streak — which, I suppose, is some twisted feline version of the mirror effect since, as a Leo, he has the same feline-inspired stubbornness.
That's probably why he connected with this video in a way that never would have phased him a year ago.
Today's also the anniversary of the day I left a lot behind (including a city I adored and some very special cats) in order to follow my heart.
Yes, it hurt — and sometimes the saying "No pain, no gain" is true, because we have to sacrifice something we love for the greater good, or so that we can move forward in other areas.
Now we have something even more amazing coming our way in three months — a little being that we created together.
And in the course of this whole process, I've learned that love truly has no limits — as shown in this moving video.
Grab a box of tissues, and go to the next page to check it out:
In 1969 (the year Barry was born), two friends, John Rendall and Ace Berg, saw a baby lion for sale at Harrod's and decided to buy it (who knows why Harrod's was selling exotic animals, but there you go). They named the 35-pound cub Christian. He was born in a zoo, but the friends raised Christian in their London home, and all three hung out in a friend's furniture shop on the weekends.
Within a year, Christian had grown to 185 Ibs.
Obviously they couldn't keep him much longer. But the answer to Christian's future came through a synchronistic "chance" encounter, when two actors from the movie Born Free walked into the furniture store.
The actors recommended the subject of the film, conservationist George Adamson, who lived in Kenya. Christian was soon in Africa, where he was rehabiliated and released into the wild.
After another year or so, Rendall and Berg decided to visit Christian again. He was now a wild animal, the head of his own pride, and Adamson told them that nobody had seen Christian in nine months. It would be hard to find the lion, and if they did, he wouldn't remember the boys anyhow.
The two flew to Kenya, anyway, hoping to see their feline friend again. On the day they landed, Christian appeared outside Adamson's camp and waited until Rendall and Berg arrived.
Somehow he knew.
This video was taken during their reunion with Christian.
The first compilation is extra-special because it's set to one of our favorite and most meaningful songs by Aerosmith: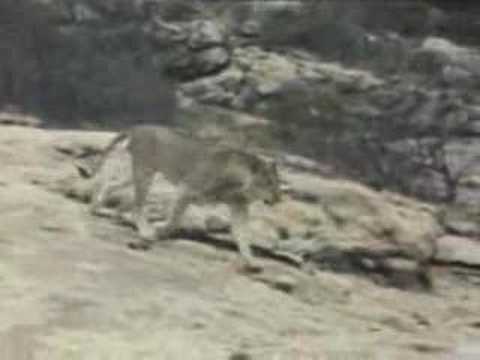 This second version gives a bit more detail, including a surprise ending:
This story reminded us of how important lasting relationships are, and how love knows no limits.
For more relationship inspiration, Check out our Relationship Attractor Factor CD
Keep Unwrapping Your Success!